Free trial
Elestio offers a 3-day free trial with $20 in credits, during which you can launch up to 4 services.
Additionally to the services in our catalog, you have access to load balancers, volumes, and CI/CD pipelines. Domain names are the only thing that cannot be acquired with free credits.
End of the Free Trial offer
The Free Trial ends when you use all of your credit, or after 3 days, whichever happens first. At that time, the following conditions apply:
Your account will be automatically renewed for $25 if you have active services.
You'll need to add credits to your account to keep all the services you've deployed.
If you do not wish to be billed, simply delete all services from your account and disable auto-refill.
You may disable auto-refill in your payment options from the left sidebar Account tab, or you can click here to disable auto-refill.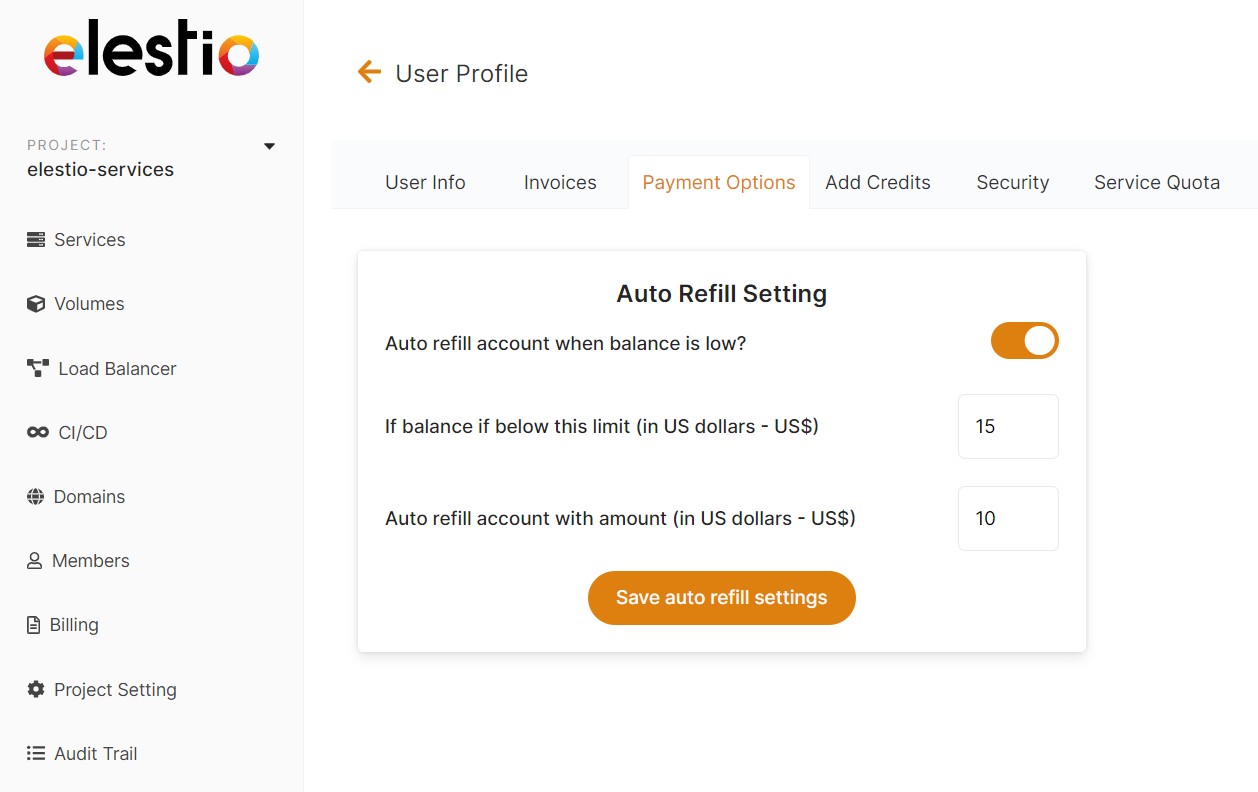 Any resources you create during the trial will be destroyed if your account runs out of credits. You may add credit using the add credit tab of the Account tab on the left sidebar, or by clicking here to add credits.