Create a project
So you want to create a project with elestio?
Let's show you how!
Click on Project dropdown and Create new Project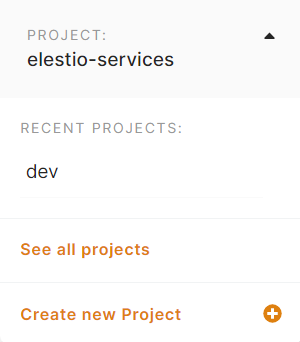 2. Project information
- Give a name to your project
- Give a description of your project
- Give an email where you will receive all the technical information related to plan sizes, performance, and maintenance. If no email is specified, we will still send information to the project owner user.